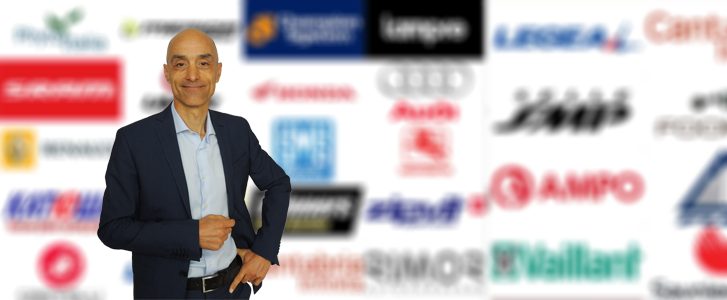 Sport sponsoring
Sponsoring and sports are by now inseparable, one supporting the other as two railway tracks going along the same path. Just because of this reason, sponsoring should be aimed at its own target, its own possibilities, and oriented towards a coherently sustainable and majorly interested public.  History teaches us that sponsorship in sports has given incredible results,  either in terms of enhancing brand recognition or return on investment. Besides being an excellent investment that guarantees the best possible return on image, in some cases, and especially in cycling, sponsoring in sports allows an easy organization, and at practically zero costs, of the hospitality during events and competitions that occur around the world, starting from Australia and Argentina in January to finish in China in the end of October, going through Europe and the United States. Using sponsorships is a great way to enable access to events to people that the sponsor is interested in, passion and magical moments  that bring people closer as well as better communication and simpler working relations and B2B. Even in football, sponsoring  allows these types of activities but with higher costs, especially when it comes to international teams or events.
World cycling events
If we think of Tour de France, which is the third most important sporting event in the world, after the Summer Olympics and the Football World Cup, and which  draws on the streets  around 20 milion spectators each year, or Giro d'Italia with 14 milion spectators  that applause the corridors in three weeks of competition, we could immediately  imagine that it is a sport that permits direct communication with the end costumer, irrespectively of the sponsoring company or the products that it intends to promote. Every stage departure or stage arrival could be compared to an exhibition fair, where the company can exhibit its own products in the same way, directly to the public on the spot attending the event. Besides the abovementioned competitions, an international cycling team participates totally in 270/300 competition days, for a total of 400 events that could be transformed in exhibition fairs.
During mass sporting events such as the arathon, Granfondo Cyling, speed skating competitions , or winter sports such as cross country skiing or alpine skiing, the sponsor can combine B2B or B2C market.
Many years of experience in the service of companies that intend to improve their own image through sports, or that intend to transmit their image through sports, have rendered GM Bikes SA one of the leading companies in efficiency and guaranteeing success because sponsoring is our passion and sponsoring is our mission.